Profile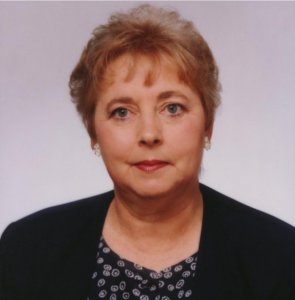 Valerie Lynch, VAS
Melbourne-born Valerie Lynch studied painting from tutors in the Max Meldrum Realist School with Max Casey and Alan Martin. This training, combined with her experimentation and experience in oil, watercolour, drawing and pastel, has helped to formulate her style of painting.
Other tutors include David Taylor (water colour), David Moore (gouache and oil) and Palma Kaili-Nagy (life drawings).
Valerie is known for her diverse subjects which include landscape, marine, complex buildings, still life, figures and flowers.
Travelled extensively to paint and view Galleries overseas.
Subjects of her works are from her trips overseas and Australia, which always include some of her favourite boating spots. Flowers are also a favourite subject of which some are grown in her garden.
Valerie has held Solo and Group Exhibitions overseas and Australia and her paintings are represented in private collections in Australia and Overseas. She is a recipient of many Awards and Commendations.
Valerie has tutored students from 1983 at Mitcham Art Assoc. and at her home Studio until 1998.
Membership:
Signatory member of Victorian Artists Society

Australian Guild of Realist Artists

Sherbrooke Art Society

Doncaster & Templestowe Art Society
C.V ART TRAINING
Overseas Galleries Study and Painting Trips
1993 Scandinavia, London, Cornwall, Switzerland, Paris, Rural France, Spain Portugal .
1994 China
1997 Paris, France and Greece.
2000, 2005, 2006 Italy
Galleries viewed:-
National Gallery LONDON, Victoria & Albert Museum LONDON, Courtauld Institute Galleries LONDON.
National Gallery of Scotland EDINBURGH, Portrait Gallery National Galleries of SCOTLAND, National Gallery of IRELAND, National Museum of WALES, Riksmuseum AMSTERDAM, Musee d'Orsay PARIS, Louvre PARIS, Tate Gallery LONDON, Royal Academy of Arts.
Stockholm Gallery, Toledo SPAIN, Giuinery Property Claude Monet FRANCE, Chateau de Versailles FRANCE, Montauban Musee Ingres FRANCE, Uffizi ITALY, Musee des Beaux LYON, Musee des Beaux de DIJON, Musee de STRASBOURG, Musee of FineArt REIMS, Palais des Beaux Arts LILLE, Auvers Sur Oise - home of Vincent van Gogh and friends Corot, Daumier, Cezanne, Camille Pissarro, Charles Daubigng and many others.
Gallery in China, Also Museums, Private Galleries, Palaces, Castles, Chateau, Churches, Cathedrals which have art on display.
Home Profile CV Published Articles Exhibitions Gallery How to Buy Contact


Copyright © 2002-2016 Valerie Lynch. All rights reserved.